We are Gary and Mary Bingaman, owners of A&D Mechanical Services, LLC. We have called Springfield our home for over 25 years. With over 30 years in the industry, five years ago, we proudly opened our own heating, air-conditioning, and plumbing company.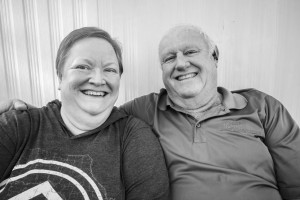 This year, we celebrated our 41st wedding anniversary. Our journey together has been a great road of experiences and wonderful people. We met as teenagers when lived in the Largo, FL area. After we married, Gary joined the Air Force. After being stationed in Texas, Turkey, then Arkansas, we moved back to Florida to attend college. From there, we moved to the coast of North Carolina for pastoring and lived there for six years.
We moved to Springfield in 1990 and gladly call it home. We raised our son Jonathan and now we have two wonderful grandsons. We are active members of North Point Church and love to get involved with charitable activities. One of the highlights of our year is Gary transforming into "Santa" and handing out gifts at our church. There's nothing quite like the feeling when you see the sparkle in those children's eyes.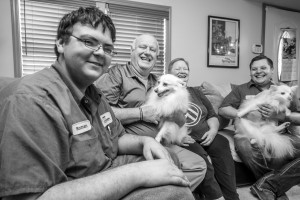 A&D Mechanical Services, LLC is a family owned business with family values. We do maintenance, repair and replacement on all your home's plumbing, gas, heating and air-conditioning needs. We work on all brands and types of residential equipment. In addition to many certifications, Gary holds master licenses in plumbing, mechanical (heating and air-conditioning) and gas fitting. Gary also currently teaches classes for plumbing, heating and air-conditioning.
Our customers mean everything to us. Our whole philosophy is being customer oriented and do quality work, in a timely manner, at a fair price. We truly care about our customers and focus on your needs. We are fully licensed and insured. Our technicians must pass a background check and are drug tested. We want you to have peace of mind that you can count on us to help you out when you need us the most.
We are continually working on ways to help our customers and make sure your equipment is in tip-top shape. Because of this drive, we are excited to be introducing our Peace of Mind Program in 2016. Details of the program will be published soon.
It is important to check out your heating and air-conditioning units on a seasonal basis. Regular maintenance of your heating and cooling system improves performance, reduces your utility bills and prolongs life of your system.
Whether you need us because your heater is down, your sink is backed up, or you simply need a unit check-up, give us a call. We are here when you need us the most.
We hope to hear from you soon.
Sincerely,
Mary Bingaman